Don't Panic
Let me help guide you through those worry points in beekeeping. This once a month 60 minute online session will put you on the right path. We can even break it into 2 -30 minute sessions with approval!
Or you can choose a one time session, what ever you need!
I will send you my contact info so you can send me photos if need be. Or we might do a zoom right at your hive!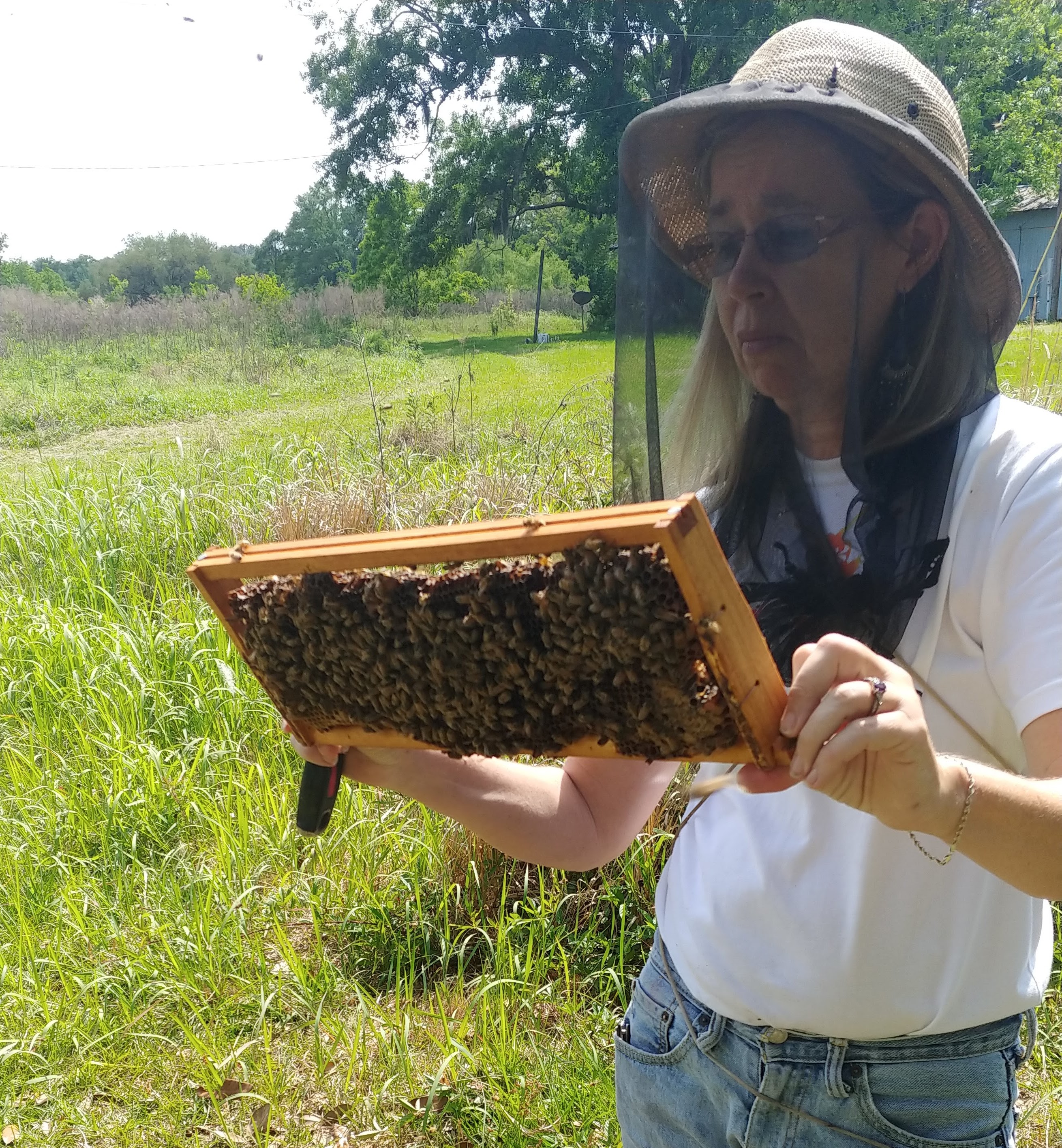 I'm a beekeeper over 17 years, I can help you sort out your worries, confusions and mistakes. I'll help you get your hive back to a thriving wonderous productive part of your life.
I run an apiary of over 100 hives, produce premier queens and produce honey, starter hives (nucs) and many products from the hive.
Thanks for submitting your information! Please continue with the checkout process.
Frequently Asked Questions
Can I get a refund if I'm unhappy with my purchase?
If you are unsatisfied with your coaching, reach out to us to see if your purchase is eligible for a refund.
As stated in Teachable's Terms of Use, Coaching IS NOT covered by Teachable's 30-day student refund policy.
As with any livestock, bees are extremely vulnerable to environment. There are many variables that may not be seen, discussed or revealed in helping the hive or beekeeper. Please bear in mind my goal is to save the bees but sometimes nature has other plans.
How do I schedule my appointment?
Upon purchasing coaching, you'll receive further instructions on how to book a time for your appointment.
Can I purchase coaching more than once?
Absolutely! If you find yourself in need of coaching more than once, simply purchase the coaching again.